Essentially Wealth – Autumn 2019
THE COST OF A COMFORTABLE RETIREMENT
According to recent research1, people who wish to retire at the age of 65 with pension income (including a full State Pension) equivalent to the average UK annual salary of about £28,000, now need to accumulate a pension pot of nearly £450,000 in order to fund their retirement until they are 100 years old. The Office for National Statistics says increasing numbers will attain this age in the coming decades.
Start saving early
In addition to stating the amount required to fund a comfortable retirement, the analysis also highlights how investing regularly across a working life provides the best hope of reaching that target. Indeed, it shows that an individual who begins saving at 25 years of age needs to invest around £235 a month to accumulate a suitably sized retirement fund. However, a delay of ten years sees this figure rise to £428; while someone who only begins saving at the age of 45 would need to put aside £859 a month to attain a pension pot of the required size. These projections are based on a defined contribution scheme entering a drawdown pension arrangement on retirement. Another option at retirement is to buy an annuity that provides an income for life regardless of age at death.
But better late than never
Although in an ideal world it is certainly best to start saving for retirement at the earliest opportunity, other financial commitments can inevitably make this difficult. And it's important to remember it's never too late to save for retirement. Employer contributions, along with favourable tax treatment and potential for investment growth mean that any pension contributions made in later life can still have a big impact on your standard of living in retirement.
Prioritise pension saving
While saving for retirement can seem to be a daunting task, the sooner you engage with the topic the better the chances of being able to afford the retirement you deserve. Although it may still seem to be a long way off, you can guarantee retirement will creep up much faster than you expect. And careful planning now will undoubtedly make a substantial difference to the amount of money ultimately available for you to enjoy in retirement.
1AJ Bell, June 2019
EDUCATING THE NEXT GENERATION OF INVESTORS
Talking about money with your children can be a difficult task for many parents. However, while such discussions may be uncomfortable, this taboo mentality can cause problems when it comes to transferring wealth from one generation to the next. Indeed, the only real way to ensure children are ready to take on financial responsibility is through education and communication.
Start the conversation early
Experts commonly suggest the key to preparing children to inherit wealth is to start talking about money early in their lives. Quite simply, the argument is that children who are taught basic money management skills at a young age typically display a more mature attitude to finances in adulthood.
Instil the value of money
Clearly, the type of topics discussed need to be age appropriate. So, for instance, the process may begin with simple money lessons focusing on pocket money when children are young. Giving them some financial independence, whether through an allowance or by making them earn spending money, can also instil financial responsibility and ensure children appreciate the value of money.
Broadening the scope
A range of financial topics can be introduced as your children move through the stages of adulthood. For example, whilst at university, emphasis may shift to applying financial concepts such as budgeting, before moving to issues such as investing, pensions and taxation when they start work. Other topics could include charitable-giving options, as well as concepts such as mortgages, trusts and wills, and the importance of professional financial advice.
Preparing for financial leadership
The final phase will include discussions about the wealth-transfer process itself and future plans relating to how family assets are to be divided. And, hopefully, by this stage, your children will not only have learnt how to handle money but also understand the importance of family traditions and values.
STAY SAFE DURING BREXIT
It's worth reminding yourself of the Financial Conduct Authority's (FCA) advice regarding staying safe from scams taking advantage of Brexit.
On leaving the EU, because most UK financial services regulation is drawn from EU directives, the government requires financial services companies to proactively contact anyone likely to be affected. For example, transfers of money to Europe or paying for a purchase in euros could take longer. Any disruption during this time could present a perfect opportunity for scammers, who may contact people pretending to be from their bank, insurer or other financial services provider.
Top tips
Beware of all unexpected calls, emails and text messages
A genuine bank or organisation will not ask for your PIN, full password or to move money to another account
Never give out your personal or financial details unless it's for a service you want to use and where you trust the provider
Don't be pressured into acting quickly – a genuine bank or financial services firm won't mind giving you time to think
Always double-check the web link and company contact details in case it's a 'clone firm' pretending to be a real firm
If you get an email, expand the pane at the top of the message and see exactly who it has come from – if it's a scam, the email address of the sender may be filled with random numbers or be misspelled
Beware that fraudsters can 'clone' real email addresses to make their emails seem genuine
If you have any doubts about what you are being asked to do, don't respond to the message or click on any links. Check with your provider using contact details you can trust, for example the phone number on your bank statement or policy documentation. You can also ask your adviser to verify that the message you received is genuine.
ScamSmart
Don't forget, the FCA's ScamSmart website is a reassuring way of checking an investment or pension opportunity you've been offered and avoiding scams. For more information read the FCA pension scams leaflet, or find out more at www.fca.org.uk/scamsmart.
IN THIS ISSUE
TIME AND MONEY – STRIKING THE RIGHT BALANCE
It's difficult to break the habits of a lifetime, as recent data from HMRC highlights. It seems some pensioners are continuing to save for their future, with the average value of an ISA held by someone aged over 65 now totalling £47,000, an increase of £4,500 on the previous year.
Squirrelling away the acorns
Many pensioners may be choosing to put money aside to cover unforeseen costs and to buy more expensive one-off items, rather than relying on their daily income to foot the bill. Other over-65s are continuing to save through fear of running out of money. Whilst this may be a very sensible approach in many cases, some over-65s could be living unnecessarily frugal lives as a result of this overly cautious methodology. Treading too carefully with your finances in retirement may deprive you of your ability to enjoy yourself now.
A fine line
It's undoubtedly a fine balancing act for many people to ensure they plan for their future without forgetting to live in the present. Whilst these habits are admirable, everyone deserves a happy, fulfilling later life. Seeking sound financial advice can help to ensure you properly plan your finances before and during retirement, to achieve the right balance and peace of mind that you're making the right decisions for you and your future.
POSITIVE NEWS AS PROTECTION POLICY UPTAKE INCREASES
It seems the message is getting through to people about the importance of arranging protection policies. Recent figures from technology provider Iress4show that in Q1 2019 income protection sales via its software increased 50%. This is encouraging news indeed; and clearly shows that more people are aware that they need to protect their financial future by putting plans in place which could provide a lifeline if the unexpected should occur.
You may have sufficient funds to sustain you for a short period of time, but you could find that paying the bills soon becomes a problem. Protection policies are designed to pay out if you're unable to work and earn money due to injury or illness, and, in some cases, forced unemployment.
You can usually claim the maximum amount of your net monthly earnings after tax, minus any state benefits you may receive. This could be around 65% of your gross earnings and it's usually tax-free.
Following your chosen deferred period, policies will pay out, typically between four and 52 weeks, and can continue until you return to work, or the policy expires at the end of a fixed period.
4Iress, 2019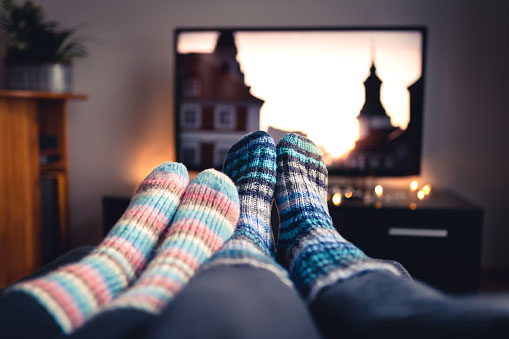 It is important to take professional advice before making any decision relating to your personal finances. Information within this document is based on our current understanding and can be subject to change without notice and the accuracy and completeness of the information cannot be guaranteed. It does not provide individual tailored investment advice and is for guidance only. Some rules may vary in different parts of the UK.